Castaway Paradise Interview
Interview with Eric Diepeveen, CEO at Stolen Couch Games
A staple I do in all interviews in order to start things off is to ask that you elaborate a bit about your game (s) that people might not know?

Eric: We were very inspired by Animal Crossing when making Castaway Paradise… we're joking about that being something people wouldn't know of course! But we think it's important to be clear about your inspirations, and we definitely wanted to make a game in the style of Animal Crossing with a number of changes – not least of which was the platform. Harvest Moon was also inspiring for us!

What was the process like porting the game to consoles and while it's available on most platforms now, is the Nintendo Switch being considered for the future?

Eric: We worked with fellow Dutch game studio Codeglue on the console ports – porting is one of their many skills, and they handled the bulk of the work there! We were busy with revamping the game to work with full controller support.This was necessary for the console release, but we've also added it for PC players in our recent 3.0 update to the Steam version of Castaway Paradise. As for the Nintendo Switch, we simply aren't sure. The PlayStation and Xbox versions are our focus right now.

I absolutely love how this emulates the spirit of Animal Crossing, what were some essential elements from that series that were desired for Castaway Paradise?

Eric: The general relaxed attitude was very important, and having a wide range of things to do. Plus we wanted to capture the feeling of being part of a community. Customization of your island, your house, and your outfit was essential of course. We also wanted to create little stories, both traditional stories through quests from the island inhabitants, and also player created stories through daily challenges – we can ask the player to plant a tree, but what type of tree they choose and where they plant it reflects their individual personality.


For those unfamiliar with the formula, could you describe some of the general features of the game?

Eric: You find yourself on a tropical island, and your main goal is to make yourself feel at home. You can farm crops, go fishing, catch bugs, collect shells from the beach, and much more. Everything you do earns you XP, and as you level up you unlock new decorative items and crops.

There are holidays and events featured in the game, could you describe what sort of experiences players might come across depending on the season?

Eric: The appearance of the entire island can change based on the time of year! Expect snow in winter, and more colors everywhere in spring. We also have a ton of themed content packs to unlock as you play, some of which are linked to different times of year or holiday events.

There's certainly a lot to do in Castaway Paradise and while at this time it just launched for consoles, is more content planned for the future?

Eric: We don't have any plans right now – and there are so many content packs to unlock already that it will take quite some time to experience them all! Plus, the more stuff you unlock the greater your creative potential grows!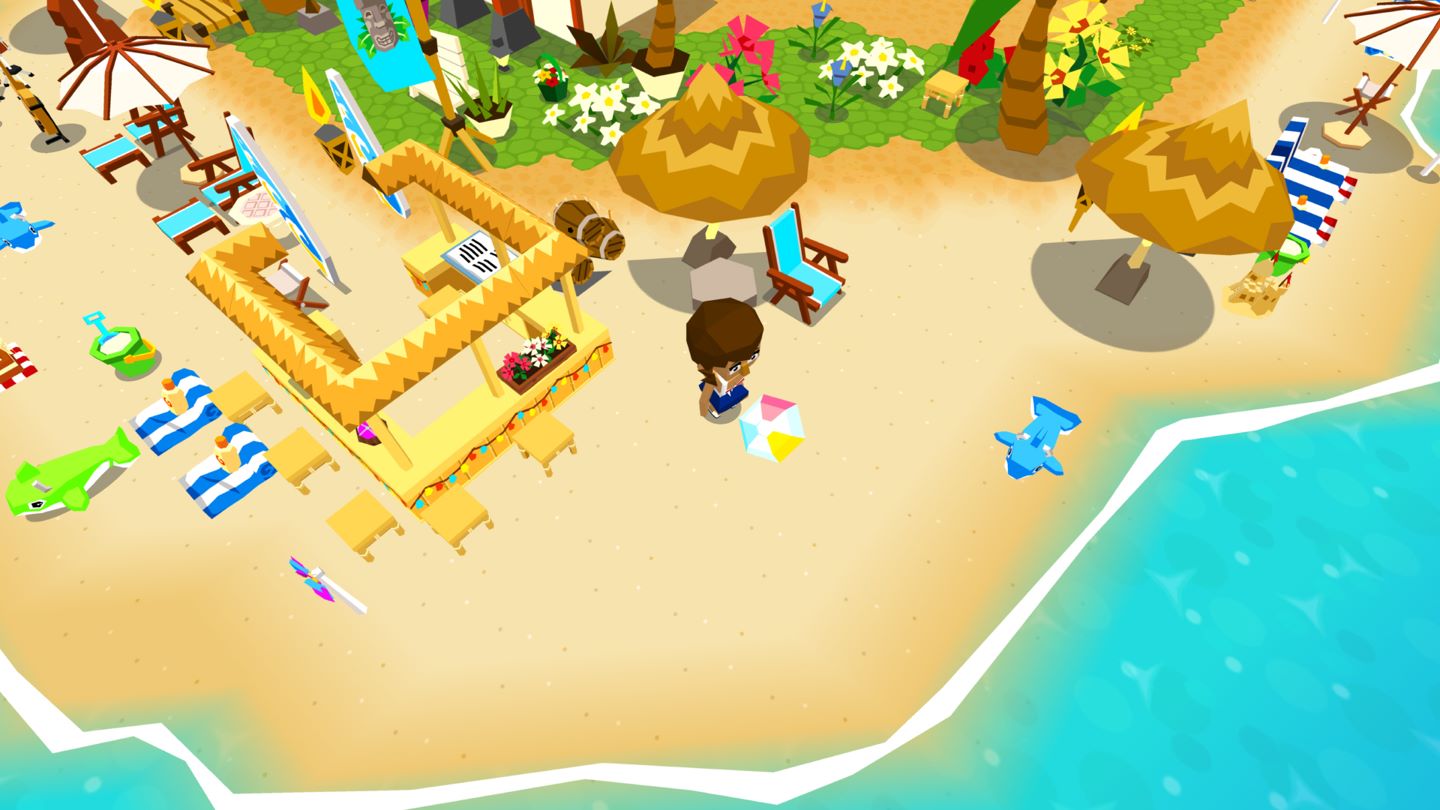 The game is packed with the freedom to customize the experience, how important was this aspect and could you tell us a bit about tweaking the player or housing environment?

Eric: Your house can be filled with furniture and items of your choice (including the fish and bugs you've caught if you like), and the style of rooms can be greatly changed by switching out the floors or wallpapers. Out on the island itself, you can plant trees and flowers, or build scenes from a football pitch or beach café to an outdoor museum or an orchard.

Lastly I would like to leave a spot for you to say something or go over anything I might have missed during the interview?

Eric: We love seeing players share screenshots of their creations! It's amazing what some people come up with.

View our Interviews Hub
View our Game Hubs
Read our Castaway Paradise Review